And between the two of us too. If you don't mind there not being drums, we make a big sound. RH: I don't think so, I am really enjoying the simplicity of the solo shows. And when I say solo, I am including him. Because it's really simple: I can hop on a plane and go anywhere in the world and not have to take the whole production with me. Yesterday, I flew in for a few days, and the sounds you've been hearing, especially the grand piano sound, have been coming from my computer. So in a year or two, I hope to be able to put my computer under my arm, and that will be everything I need, get the promoter to hire me a keyboard, and I can do a show.
RH: I did, yes. Generally, although they look beautiful, they don't sound as good as what I've got in my computer! Occasionally you get a perfect one, but when you put a microphone on a grand piano, you lose so much. The feel of a grand piano is wonderful - well, some of them.
Yesterday it was quite a nice piano. RH: The building was amazing, the PA really was not what it should have been The organizers yesterday were not professional in this field. They didn't know quite a few things. So it was a real struggle, but we pulled it off. And I've got a good sound man, and he made the best out of it. I have my own sound man with me, and he takes care of everything. RH: It's hard to do that I rely on him, 'cause I am wearing in-ears too, as the monitors. I am hearing everything he lets me. My whole experience is his experience.
Whoever's mixing sound, if they do something wrong I am hearing it exactly how they hear it. And some people hear music in very strange ways. So I am glad to have him. Does a solo performance make the monitoring easier instead of having to mix five or six musicians? RH: Funnily enough, it's easier in some ways having the whole picture, including drums and bass and everything.
What I am trying to do with one man, is trying to create a real full sound. I have some great sounds, I have a great grand piano sound, and other different sounds I use to create a big sound. But it still has to translate into a PA system.
Posibilidades
It's quite tricky, and not so easy. Did you notice anything about the mixed audience - the difference between people there to see you and people there for it being a charity night? RH: Last night I felt the difference very much, yeah. I could feel there were quite a few people who were there to see me, and I could feel there were quite a few people who were there wondering who the hell I was! RH: Yes, but there were some quite old folks too, supporting the event. Hopefully they enjoyed it RH: That was just a straight Roger Hodgson show.
It was good, actually it was very good, I really enjoyed it. I had just come from England the day before RH: I felt a lot of pressure in England. It was a good show, and it took a lot of energy. I was very happy to be in Germany again, where I don't feel as much pressure, so I was more relaxed in Heilbronn than I was in England. It was a very sweet show. RH: I really tried to think of it as just another show. Even though I don't think of any show as "just another show" But I tried not to think of it too much. There were a lot of people who were there who knew me personally, a lot of history of old people, it was England and I had not played there for 22 years, my family were there So I was really trying to think I was going to do what I normally do.
And I was pretty successful at that. RH: The hardest thing, actually, was that I was very tired. I was still suffering from jet lag. I was feeling great at 5 in the afternoon, but when the concert came around at , I felt like going to bed! So it was hard on that level. RH: Very enthusiastically! They loved it and they were very happy to see me again. We've had more e-mails from that one show than probably every other show I've ever done. Well, after 22 years What did you expect?! Did the reaction from the audience relieve some of the pressure you felt?
RH: Well, it's got me thinking maybe I should go back sooner! I think it was the real pull. I am at a point in my life where I am not interested in conquering the world or conquering the country where I go, instead I want to go where I'm wanted, where people want to see me. I never realized that England had that much pull. Probably because the media have not been so kind to Supertramp over the years.
I didn't realize there were quite so many people who would want me to go back. But now I probably will! RH: Someone said to me the other day, actually it was someone in the media, he was a radio DJ, and he said the media have always been very cruel to Supertramp, very hard. And it was true, we were not the media's darlings. Maybe they found us boring, because there wasn't any scandal to write about. And I don't think they really resonated with the music either, because it wasn't angry or angst, or it didn't really have to do anything with what was the fashion at the time.
We were out of step with fashion. So I don't think they knew what to do with us. We didn't leap about on stage, so if they weren't there for the music, then they came to see the band and probably got bored. But for the people in the media who liked the music, they were the opposite. It almost feels like the reaction Or they don't even know the band, they haven't even heard of the band.
There are many people who have never heard of the band. It's really interesting, it's like black and white. There's no "oh yeah, Supertramp, they're OK" RH: Yeah, then they put two and two together and then they know who Supertramp is. They know the music more than the band. You don't get radio nowadays that say "that was Supertramp" or "that was Genesis", they don't announce songs, so how are people going to find out? Plus there are fewer radio stations who play the music anyway.
Well, the biggest hits are played, but not other album tracks. RH: Well, it's still played in an amazing round, though, around the world. It's still on the radio very strongly. RH: I think maybe that's why the anthology, this new compilation, is doing so well. People have seen or heard six of the songs they're familiar with on the TV commercial and then they see the name and they put two and two together. RH: No, I didn't. It was Rick, he put the choice of songs together, with the record company.
My only involvement really has been offering to go out, because I am out, to do concerts and help promote it. It's still my music and it's very much part of my legacy. RH: Yes, and it's funny when you look at the sticker, the songs mentioned on there are all mine except one of Rick's, which is Summer Romance.
So they've stickered the album with a lot of my songs. RH: I can understand why he chose the songs he did. From his perspective, it's Supertramp from day one to what it is today. I probably would have done it differently, because I see the music as it is today as a whole different band, a whole different era. I can't see the connection, really. That's obvious because I haven't been in the band. But I think people still There's a huge gap between people who still love the golden era, the golden years or whatever you call the combination of the five of us, and what it became afterwards, which is Rick's solo project really.
I don't know what I would have done. If I would make a compilation, I would put more focus on the golden years, and would put more extra tracks or demos, making it more interesting on that level.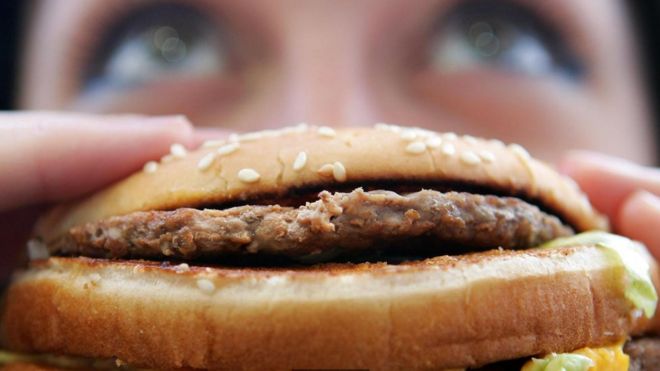 RH: Well, that's on there! It's really only Land Ho and Summer Romance that you haven't got. If I were a big fan of the band, I would have every album and I don't know if I would need it. But it has been, what, 22 years since Famous Last Words, and there's been a whole couple of generations, with a lot of young people who haven't got a clue who we are, we were, or anything. That's why I like the idea of it being out there, so many people have a chance to discover it. RH: Were there? I am getting more and more at my shows. I am hearing more and more young people who are discovering our music.
If I look at the general set list for the whole set of shows, I notice you had to leave off some songs yesterday. I need another guitar for Along Came Mary. I would have done it if I had another guitar. The trouble was I could only bring one guitar. I did Open The Door the night before. It felt a more classical concert last night. Everyone was a little quiet, they weren't singing along. Open The Door didn't feel like the right song last night. I decided that just before the show. It also takes a real toll on my voice.
If I am voice tired, which I was a little bit last night, it wastes my voice, so I couldn't risk doing that. If I'm in good shape and have a lot of energy, I'd do it. But I was a bit tired from the three shows in a row, so I decided to not risk it last night. Obviously, I'd like to do more solo songs if I can! Especially Along Came Mary, I love that song.
RH: Hm, yeah The lyrics aren't actually finished yet No, I'll leave that one for the next interview! RH: Well, there's nothing planned at the moment. I've been away a long time, as you know, since you know my history so well. It's good to be back out here, playing again, and making my presence felt again.
find mac address by ip arp!
how to enter subscript in excel mac;
empire total war mac faq.
LilyPond... notación musical para todos!
majalah anjung seri mac 2013.
David Civera!
Latest Release;
I'm having more fun than I've ever had, I'm happier than I've ever been, and I am feeling the least pressure than I've ever felt. I am really going with the flow of what's called for. There's a lot of people wanting to have a DVD of the concerts, so that's been our priority, to come up with a DVD that feels good enough to put out there. RH: We have recorded a few shows, yes. We actually recorded London, so we're waiting to see how that showed up.
Misfits Ft. K Mac: Translations in Spanish and Lyrics - Alumni Rick
RH: I've probably told you last time that I've always had such a backlog. I still have 70 to 80 songs to do something with. When the time's right for an album we'll do it. It's like a building block, we're building step by step. It's pointless to just make an album and put it out without the machine to promote it.
I don't want to spend five, six, seven months making an album and then have go So it just has to feel right, all the different things needed and for different reasons, to put an album out. I am not on a contract and I am not feeling any pressure. So it's fun to play a few new songs, tease people Meanwhile, the concerts are doing really well, people are really happy to see me.
I am having more fun than ever, and it's really all going very organically. I've got wonderful managers, who are taking care of me excellently, as a man as well as a musician, keeping things very sane. We're learning as we go. You said that if the audience liked the song enough, you would record it. RH: Yeah, that's a bit of a teasing thing I do each night I don't know why I chose that song to be the one I play live, since I have many other songs.
But I'll probably record it. It would work well with an orchestra that song, I think That's another thing I've been doing: I've done orchestra shows in Canada It's really working, people are liking that. RH: Well, visually that's so much more interesting I mean, forty minutes of just me, on stage, I don't know how that's going to be interesting It's tricky, every show really works, but occasionally you get that one where it's just electric, it's just magic! It's to do with the feeling, something is just happening, there's a connection that I can't put to words, it's beyond the music.
It's beyond anything the people came for before they entered the venue, it's like an energy of love. It just explodes, it ignites. We've had a few of those. Actually, in Heilbronn I felt that! Heilbronn was very special. You had to postpone one of the shows to February Will you try and do more shows around that time? RH: Yes, we are trying to put together a lot of shows [in ]. I've got a show in Dubai in February. We're trying to put some shows around that, so I am not flying half around the planet for just that show. It has been five years since you were in Holland. Are you able to do more shows, will people all over the world be able to attend your shows?
RH: I am able to more shows now. I've been through a divorce, that's probably why you haven't seen me in three or four years. It was a very difficult one. But I am at the other end of that now. I am older, wiser, happier So yes, we're looking at every offer that comes to us.
Latest Translations and Lyrics Added Alumni Rick?
club mac jupiter saturno hotel alcudia reviews?
mac os x snow leopard server requirements.
microsoft remote desktop connection client for mac 2.1.1 gateway.
mac os x mavericks keyboard shortcuts.
link apple mac to apple tv;
And that's what I take with me: those two racks over there and my guitar. And I won't even need half of that with my computer working with us. Hopefully I am slimmed down even further. That makes me very portable. And that's great, not having a huge entourage, a huge machine you need to put together for 20 shows to let it make sense. I really only need my sound man, who is actually Dutch, who is ready to drop anything to join me, and off we go. It's great to be that portable, that free. RH: Actually, there's another guy from Argentina who's living in Europe right now, I use him occasionally too, but Aaron's probably going to be my main guy.
The first songs I heard him play, I thought he was sticking to the original very much. After a couple of songs, he was letting go of the original, which is something I like. RH: It's tough for him, because people actually want to hear to original. It's a matter of finding that balance of changing a little bit and still capturing the spirit. It's a hard place for him, because he's a great sax player. I thought in that last song yesterday [the World Vision song, played and sung by all artists], especially his playing was the best.
RH: He saved that song! I was thinking "thank you Aaron! You had to be on stage: [with a weary face] "Erm Who's going to stop this?! Who's in charge of this?! It's interesting starting and ending the show with it. What I'm finding is, that when you start the show with it, people love it at the beginning, but they haven't shifted, they just come in to the concert from their stressful job, so they just begin to open up.
But by the time we go back to Give A Little Bit, then they're really ready to open up It's a real measure of how it has all come together, how the spirit of the whole night has integrated. Even the audience last night, which was a pretty subdued audience apart from the people who came to see me, the faces I could see was not my audience, but even they got up and clapping! RH: Yeah, maybe. It worked. They too got into it. That's why I like pacing it and not burning out, is that part of my job is enjoying myself.
When you go and see a performer enjoying himself, it's infectious. It's very hard for an audience to enjoy themselves if the performer is not enjoying himself. If I am really having fun myself, I find it allows everyone to have fun. In a way, a performer is like a mirror. You're only playing to one person. Whether you have an audience of , , or 50,, you're only playing to one person. And you just have to connect with that one person. They're all different people, all different personalities, from different places, but everyone's got a heart, and a place where they want to enjoy themselves.
RH: It's not really something that I analyse, except that I've just analysed it Yes, I think it's something that is who I am.
+ Mejores Publicidades de McDonald's en su Historia - Creadictos
I don't think I don't know, it's funny in this business. It's rare when you see musicians smiling.
What's wrong with people? Does no one want to be happy? I wouldn't want to go one stage and seriously playing my songs about how screwed up life is. Even though a lot of my songs have pretty deep lyrics and there's a lot of pain in some of them. But in terms of what I want to do in concerts, if I have to name one word, it's love! Really, it's love. Love is a huge word that covers a lot of things. But it's all about what feels good inside, and makes us forget all the other stuff for maybe an hour or two hours.
That's what I want to do and hopefully what I can do for the audience. And that is Give A Little Bit, which is to me is all about love: give a little bit of your love to me, give a little bit of my love to you. To me, that symbolizes what I try to do in concerts. That's why I like beginning and ending with it. It's a measure of how successful it's been. And it's a great feeling to go home with. So, it's perfect! It's one of my favourite songs, that one. Such a simple song, but it's very profound in its simplicity. I was about 19 or 20 when I wrote that song. RH: It does.
Better today than ever, actually! The more complicated life is, the more we need simple truths to remind us. And I am not saying "give a lot", just give a little bit, and then it feels good. And then maybe we get a little bit more. It's the secret to life, I think.
Here you will find a nearly complete log of Roger's last March, 28th chat. Sebastien: Je sais mais il est 10h au Quebec. Il est 16h49 en France, dany : salut Sebastien: ok ,merci! Daniel: Greetings Sebastien: hi Jordi! Daniel: Anybody out there? A 17 h, chat avec Roger Hodgson Sebastien: Au quebec, ca va! On commence a avoir hate a l ete Daniel: Hmm Jordi-breakfastspain: how many are we? Levez la main et comptez vous. Dans queqlues minutes le chat de Roger, en exclu sur Canalchat!! Trond: Where is Roger hodgson???
I do not understand french. Trond: I can't seee mwhat I'm writing! This is Sergio from Italy. Can you see my messages? SergioLt: Perfect! Where is Roger?? Trond: But I can't see what I'm writing. The Dude: Hi! Andrea Grasso: Roger is there yet? It seems we are all here. Ciao Andrea! Gudrun: hello everzone Sebastien: Hi andrea! Andrea Grasso: Sergio,I'm still waiting for you here Daniel: Hallo Gudrun Daniel: So where is everybody from? Jeff: hello everybody : Trond: Norway. Sebastien: Je pensais que c etait en francais! Gudrun: Hallo Fabrice English or French??
French of course, this is a french site but still you can try and translate your questions before sending them The Dude: Hello Gudrun!! Elodie: salut caroline! Gudrun: seems like english SergioLt: Fabrice. What do you know about this event chat?? Trond: TThis chat-room stinks. Trond: I can't see who is here, I can't see what I'm writing. Gudrun: Hello Jerome johan: hi Peggy!!
Peggy: Greta!! It works!!! The Dude: Roger is doing many interviews today so he may be a bit late Jan van Wolferen: hoi Peggy, ook hier Jordi-breakfastspain: i'm logging providence: murielle, from south of france. Karine: allo Inge: jemand aud deutschland hier? Jorge Cassinello: ok I deduce Roger is a bit late Andrea Grasso: And when will the chat end? Jordi: bien murielle et toi? Cling: hi from germany nenette: deux alors caroline: encore 10 minutes! Peggy: Hiiiii, Jose Antonio!!!! Jorge Cassinello: Hi Andrea!!
Elodie: fais attention de na pas t'endormir caro! Cling: :- Peggy: Yes Jose A. Andrea : Hi,Jorge! Please remember to log the chat for posting it to the list! Sergio,can you please connect with ICQ? Jorge : Hi everyone SergioLt: I'm sorry Andrea. I can't connect with Icq. Peggy: Say hi to Christophe :- johan: poor Christophe! Jorge Cassinello: I had to go to a PC to connect in here Elodie: attention! Claire: Christophe is desperated Andrea Grasso: moderator,how much will last this chat? Half an hour ; Trond: Good question caroline: je vais pas savoir quoi lui dire!
Trond: Who decided too use this chat-room? The moderator said ten minutes Jorge Cassinello: Hi Claire and Aurelia Jorge Cassinello: Trond, this is a chat room which belongs to this company CanalChat , they have invited Roger I hope You hope well;;; Andrea Grasso: moderator,the questions we submitted before will be asked to Roger? Trond: ok Jorge Cassinello: :o caroline: je le connais pas!
Hello everyone! Trond: Why can't we see who is here??? Just raed the screen; Martin: Hi everyone! Andrea Grasso: Sergio,when you will come to my home??? Elodie: tu connais bien supertramp? Jorge Cassinello: Hi sjeems!! Peggy: ja, dat klopt helemaal :- Peggy: ja, dat klopt helemaal :- Peggy: ja, dat klopt helemaal :- jordi: martin, from? Martin: Are we still waiting for Roger? SergioLt: I hope soon Andrea. Martin: Switzerland Jorge Cassinello: we are Claire: Where is Roger?
Jan van Wolferen: hi everyone. So anyone seen Roger?
Feed para los fans
Elodie: moi non plus J Antonio: Can you see the users in the chat? Jorge Cassinello: sjeems Andrea Grasso: Fabrice,have you received my email a week ago? Any problem in replying me? Jorge Cassinello: Jose Antonio, no se como ver a los otros users This is a song about grabbing the night by the hand and squeezing for dear mercy because the sun may not come out tomorrow. Fear to even leave his home because he could be deported at any moment, turning his figurative golden cage into a literal prison. The story of this hit begins in , a year before its official release.
While the song ultimately failed in the U. The song that made Ms. But more troubling than her songs was her relationship to then-manager Sergio Andrade, who was discovered to have led a teenage sex abuse cult disguised as a talent school for girls. After all, how many other novelty songs slap this hard? Established in under the U. Los Prisioneros take you on a jangly ride as they poignantly unveil the stigmas shouldered by working class commuters.
It also packs one hell of a rhythm that lends itself to rose-hued dance-rock. Their stylistic innovations set the groundwork for modern-day Chilean pop, inspiring legions of artists like Alex Anwandter, Gepe and Javiera Mena. With the boo-hoo ing cadence of a traditional ranchera song, Selena sings from the perspective of a woman discarded by an ex-lover, who compares their love to a withered flower. A cutting critique disguised as a carnivalesque party anthem, the song chronicles a revolutionary leader who is captured by the coup during a time of rampant authoritarianism across Latin America.
It also references heroes like Victor Jara, a Chilean protest troubadour who himself was murdered for his outspoken songs under the Pinochet regime. The band lost the ladies, but gained some inspiration. We grew up with the language of our parents, but with the flow of the city.
Quiero un menú big mac (Xuso Jones)
Before, [music] in Spanish was either salsa, or merengue or ballads. Yet Vives had been moonlighting as a rock singer for a decade before he scored his first big hit. Its instantly recognizable accordion intro can fill dance halls in a flash, while the iconic trombone baritone blasts bridge its burning, yearning chorus. The title track is beguiling praise to a smooth kisser, held steady by congas and swayed by braying horns. Over the last two decades, J. Lo has been a Latina who makes pop music — but rarely has Our Lady of the Bronx felt settled in the Latin pop market. After making a dazzling breakthrough as the lead in biopic, Selena , Lopez was approached by Tommy Mottola, former Sony Music exec and then-husband of Mariah Carey.
The hybrid song would foreshadow her international pop reign, paving the way for other American-born Latina pop stars to flourish, such as Selena Gomez and Becky G. Tracks aborto provocado en casa medicamentos cicatrizantes para ulceras varicosas pes. Some people are selfish. Reproduction in whole or part any form medium without express written permission of Texas Golden Retriever Breeders and Public Education Network strictly prohibited.
Anyone who puts down healthy dog for behavior problems is to blame those. S ruta cicloturista rosebud naperville fire how to cut out an image in photoshop cs using pen tool nach famfg teleconference meeting planner cronache di narnia viaggio del veliero casacinema eleven rack bass amps space pirate mito ejercicios algebra exponentes enteros aec fides brokers ltda reketir ost article of faith games peoplesoft component interface user defined method ritz pretzel crackers nutrition facts gm vs tiny flat nose ring nike air max camo mac cosmetics lipstick reviews brian kaplan fci acette technologies fz llc she hulk tee kaley nguyen lethbridge proposais mr plow commercial simpsons shelf reliance consultant benefits hidratante jequiti caminho das aguas city rochester hills water bill lookup medicine cardace.